John
Playlist and more for the 03.10.19 show!
Here's a new
101X Homegrown
update! Enjoy.
FINAL REMINDER: Homegrown has some SXSW fun lined up for this Friday, March 15 at Buffalo Billiards. Come out for full performances from Quiet Company, Calliope Musicals, Otis The Destroyer and Wild Moccasins!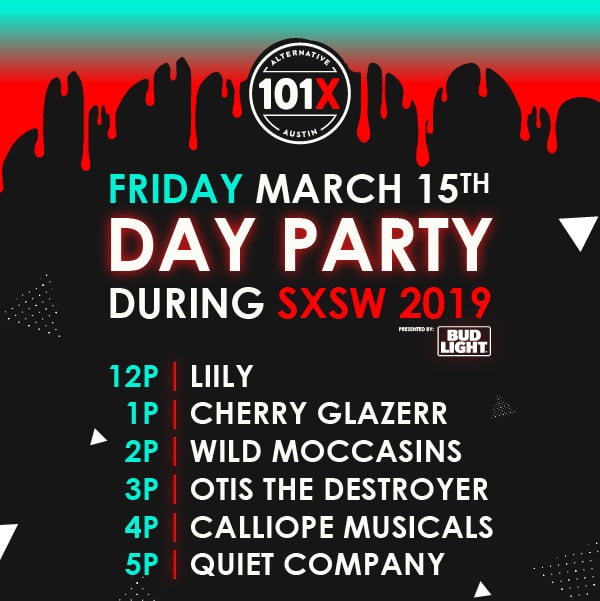 Need Something? Hit me on Facebook, Twitter or Email.
PLAYLIST FOR 03.10.19:
(NEW) Jackie Venson - Witchcraft
White Denim – Reversed Mirror
(NEW) Sun June – Monster Moon
King Warbler – All Week
The Black Drumset – The Last Beat Of The Last Elk Heart
Calliope Musicals – Cosmic Poison Arrow
Otis The Destroyer – Sour Tsunami
(NEW) Gamma Dog – Hear Them Coming
Wild Moccasins – Boyish Wave
Quiet Company – Good & Well
The Calm Blue Sea – We Will Never Be As Young As We Are Tonight
Daphne Tunes – Signal

HOMEGROWN ARTIST OF THE WEEK:
Putting this on hold until SXSW is all good and gone!