Things to do in Austin this weekend. When and where to do them. Brought to you by: Smoking Burnouts
Friday, September 23rd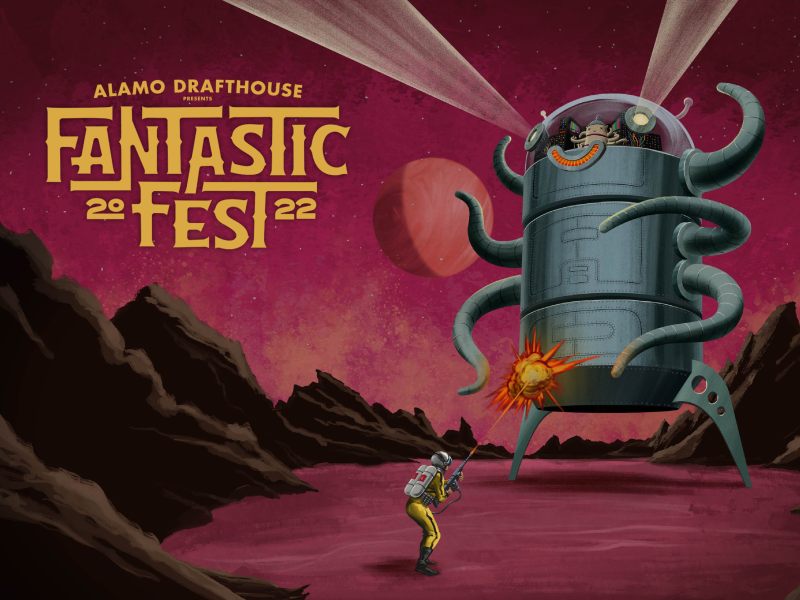 Fantastic Fest | 11am | Alamo Drafthouse S. Lamar
Fantastic Fest is the largest genre film festival in the U.S., specializing in horror, fantasy, sci-fi, action and just plain fantastic movies from all around the world. The festival is dedicated to championing challenging and thought-provoking cinema, celebrating new voices and new stories from around the world and supporting new filmmakers. Grab badges here.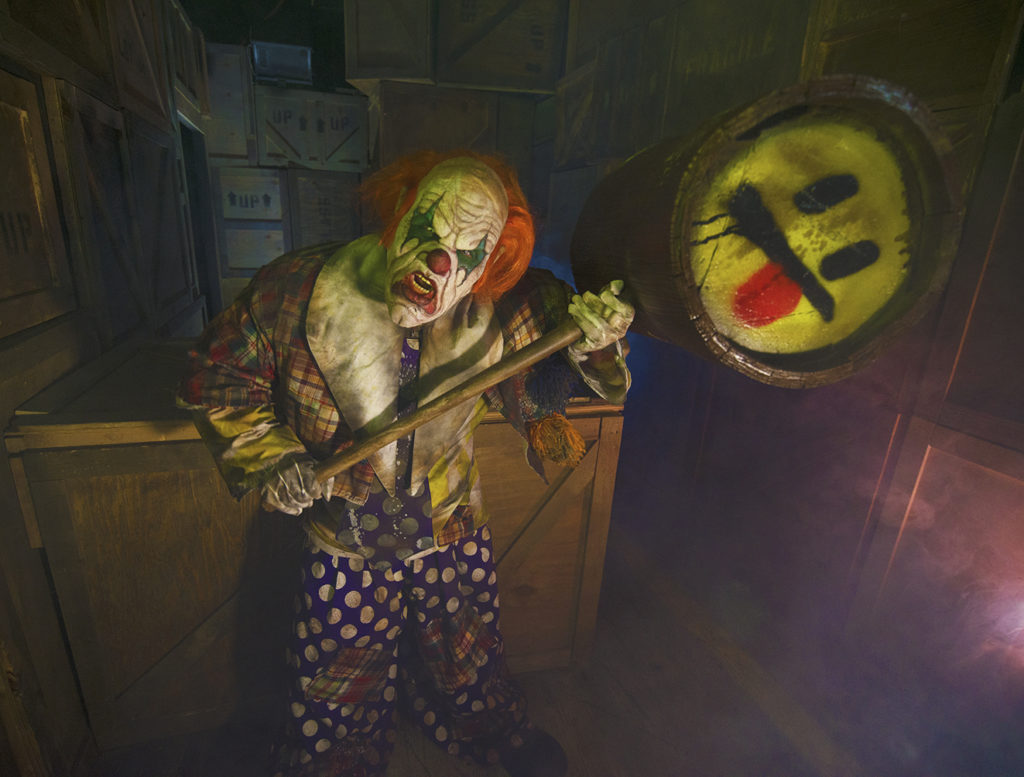 House of Torment | 7:00pm | 2632 Ridgepoint Dr.
It's that spooky time of year again, come check out House of Torment features three haunt attractions – The Abominations, Tormented, and Return to Illusion Manor. House of Torment also features ax throwing, mini escape games, and the Torment Tavern for those 21 and over. Grab tickets here.
Saturday, September 24th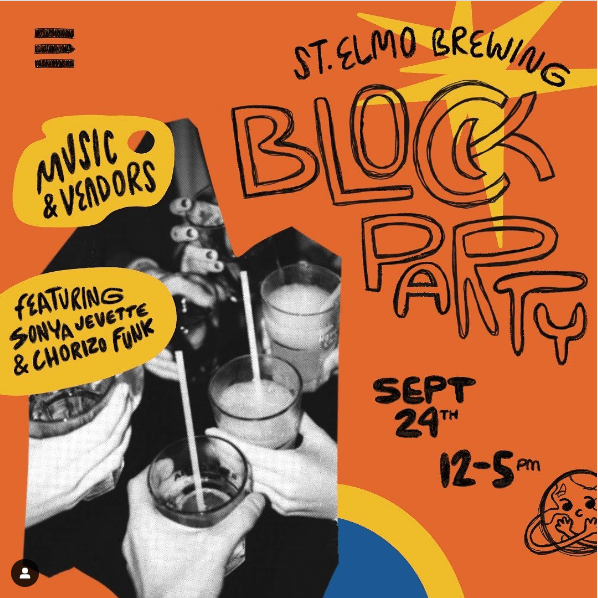 St. Elmo Brewing Block Party | 12pm | St. Elmo Brewing Co.
St. Elmo is celebrating the As One beer release with a block party, featuring music, drinks, vendors, shopping, and screen printing. The As One – Hazy Pale Ale is a collaboration with Marvis The Middleman, St. Elmo, and Urban Jungle. Proceeds from all sales of the beer will go toward The SIMS Foundation. Check out their Instagram, for more info.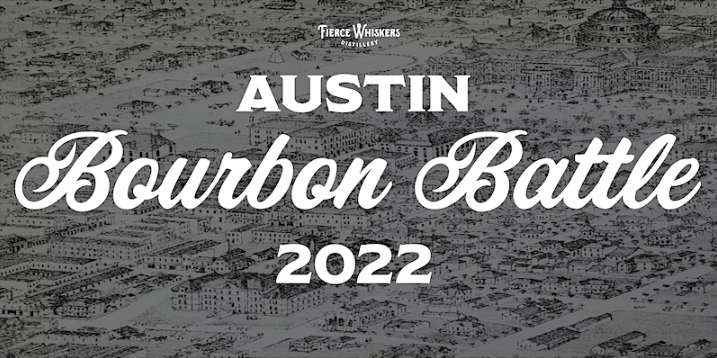 Austin Bourbon Battle 2022 | 4:00pm | Fierce Whiskers 
Head over to Fierce Whiskers Distillery to celebrate its one year anniversary with an Austin Bourbon Battle featuring 10 local bartenders competing for a $2,000 prize by crafting a cocktail using Fierce Whiskers bourbon. Enjoy live music by Molly Burch and limited edition bourbon selections. Grab tickets here.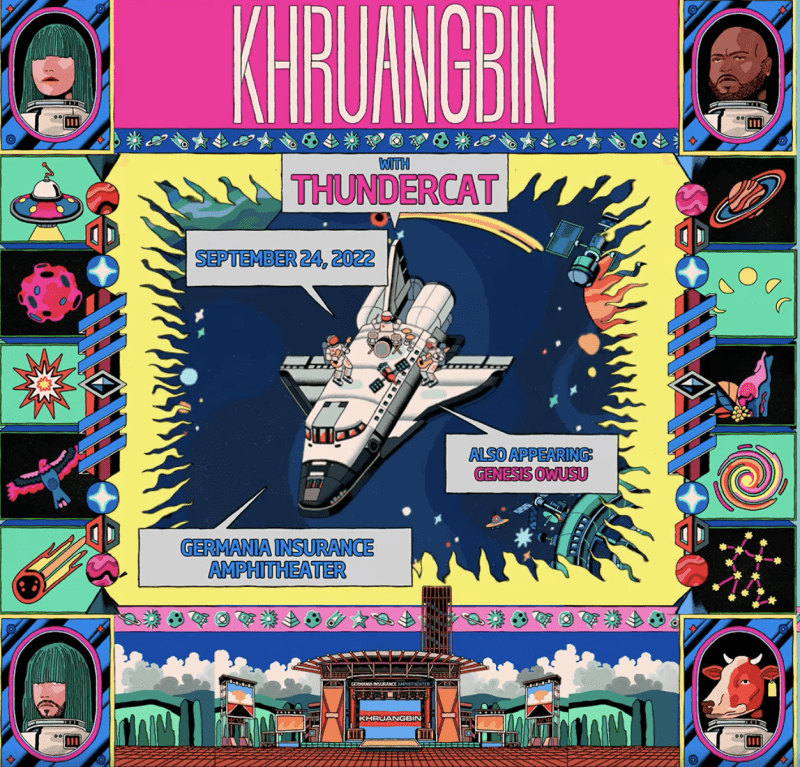 Khruangbin | 7:00pm | Germania Insurance Amphitheater
Don't miss the psychedelic sounds of Khruangbin with special guest Thundercat and Genesis Owusu at Germania Insurance Amphitheater. This will be the first time the trio of Houston, Texas natives have toured in almost 2 years and is not an opportunity you want to pass up! Get tickets here. 
Sunday, September 25th
Streetlight Manifesto | 7:00pm | Emo's
Come see Streetlight Manifesto – THE CALM BEFORE THE CHAOS w/ Catbite at Emo's. This third wave ska band will have you skanking all night to the sound of their rhythmic horn lines and punk rock vocals. Grab tickets here.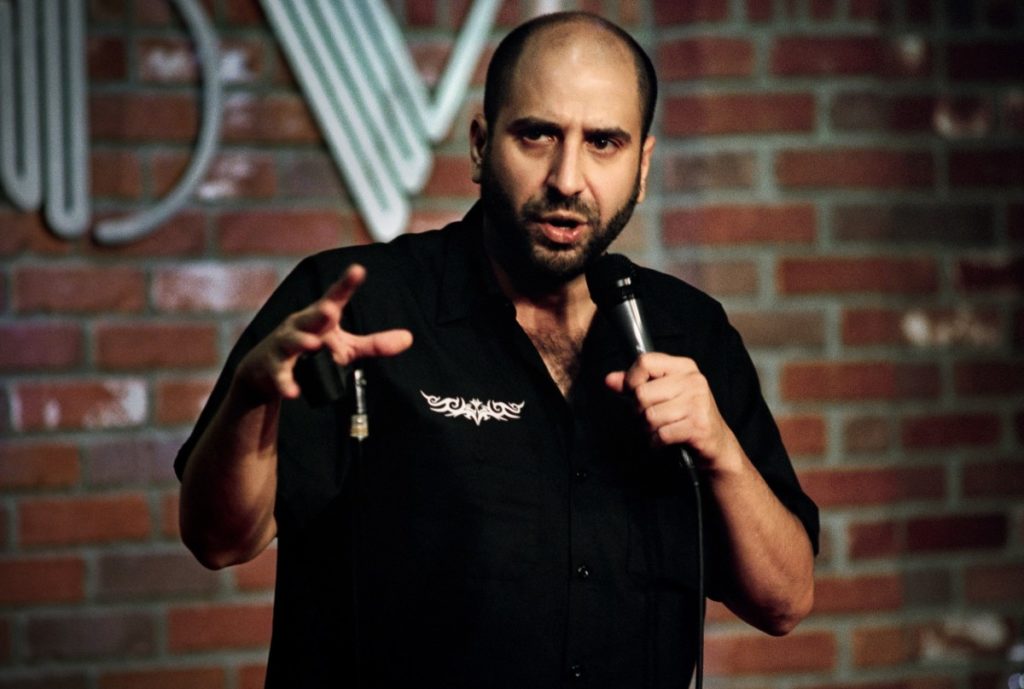 Dave Attell | 9:30pm | Cap City Comedy Club
Dave Attell is a comedy legend, loved by audiences and his peers alike. Fellow comics, including the likes of Bill Burr and Patton Oswalt, have called him the greatest off-color comedian alive. His fame continues to grow, from the cult following he gained as host of Comedy Central's "Insomniac" and his appearance on "Dr. Katz Professional Therapist" to his newfound popularity as co-star of "Bumping Mics" on Netflix. Get tickets here.