What to do. When and where to do it. 
Win a Curbside Concert with Mobley | Register to Win | Enter Now
Catch Mobley performing in a neighborhood near you! The Austin artist will be going on a Curbside Tour, and you can win a concert on your street! Get more info and register to win a private curbside concert above.
Andy's Frozen Custard 5 Year Celebration | Various Locations | Friday
https://www.facebook.com/events/330825385000228/?acontext=%7B%22source%22%3A2%2C%22source_dashboard_filter%22%3A%22discovery%22%2C%22action_history%22%3A%22[%7B%5C%22surface%5C%22%3A%5C%22discover_filter_list%5C%22%2C%5C%22mechanism%5C%22%3A%5C%22surface%5C%22%2C%5C%22extra_data%5C%22%3A%7B%5C%22dashboard_filter%5C%22%3A%5C%22discovery%5C%22%7D%7D]%22%2C%22has_source%22%3Atrue%7D
If you guys have a sweet tooth and haven't tried Andy's Frozen Custard, you're missing out! This weekend is the perfect time to try their savory frozen treats because they're celebrating their 5th anniversary. They'll be having some sweet specials, like $3 treats. You can join them on the patio or even order at the drive-thru at any of their Austin locations.
Jackie Venson Livestream Concert | Online | Friday
Austin artist Jackie Venson will be doing a livestream concert this Friday! The show is in collaboration with Smokefree Music Cities, celebrating Austin's 15 years of being smoke free! Catch Venson online at 5pm.
IT the Movie | Globe Drive -In | Friday
Spooky season is pretty much here, guys. So get into the spirit by checking out IT at The Globe Drive-In in Hutto. Doors open at 9:35pm! Get those tickets now before it's too late.
Texas Pumpkin Fest | Sept. 26-Oct. 31 | Texas Humane Heroes Leander
5 acres filled with pumpkins, arts and crafts, food trucks, live music, and more. The Texas Pumpkin Fest will be happening all month long! It's their 30th annual Pumpkin Patch, tickets are $5 on weekdays and $10 on weekends. Don't forget to bring your mask and practice social distancing while attending the festivities.
Texas Longhorns vs Texas Tech Raiders | 2:30pm | Saturday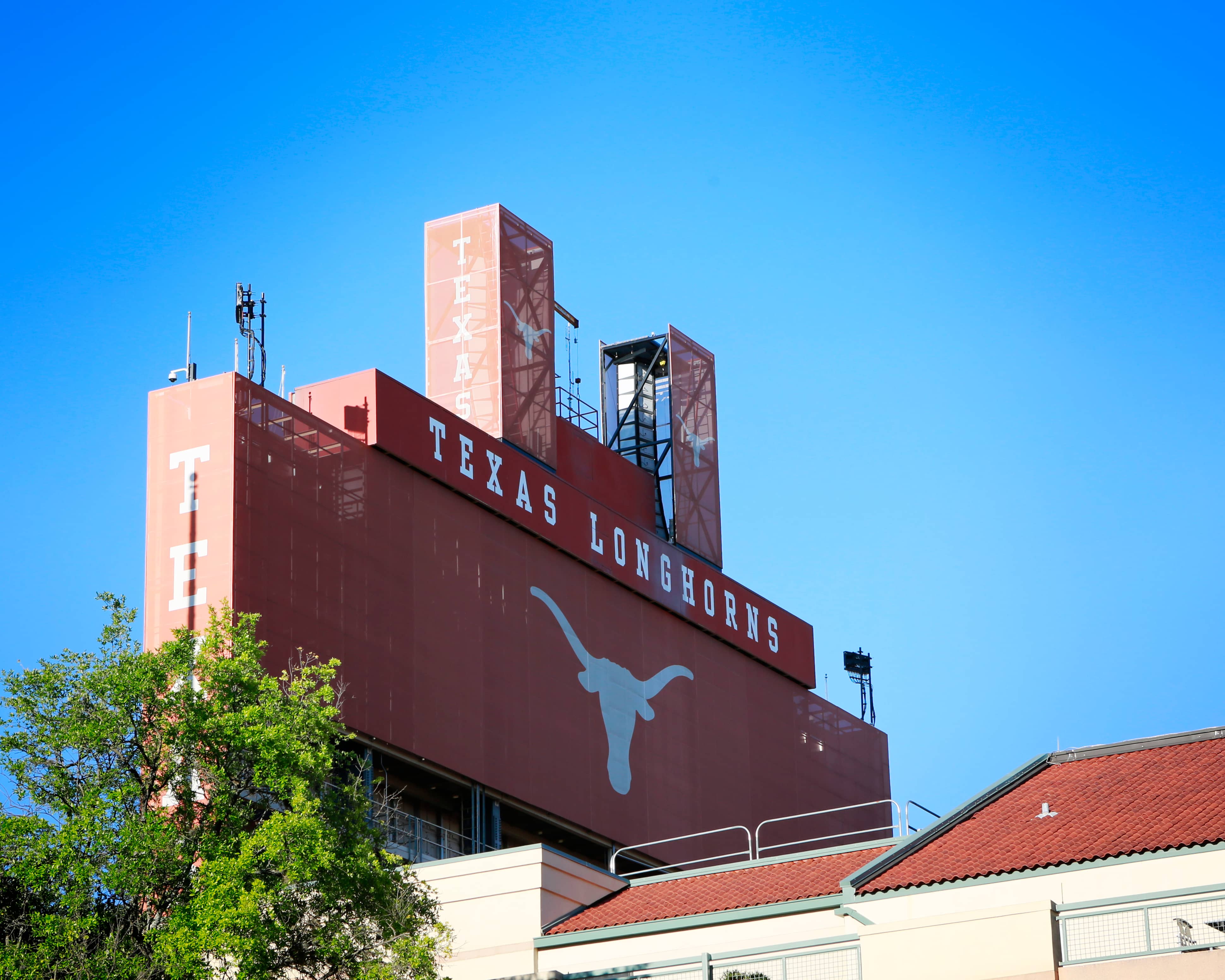 The Texas Longhorns will be taking on the Texas Tech Raiders this weekend in Lubbock! Game starts at 2:30pm and it will be available to watch on FOX.
Paint Your Pet Fundraiser | Online | Saturday
Running out of decor for your home? Think no further. Check out this awesome Pet Your Pet fundraiser happening this Saturday. It's all online, so you just have to sign up for the class and everything will be sent to your home! Your $6 will be donated to Texas Humane Heroes. You can paint any of your furry friends (dogs, cats, hamsters, etc are welcomed!)
Farm Aid 2020 | Online | 7pm | Saturday
It's a weekend filled with livestream concerts! (We're not complaining). Here's another show to look forward to featuring performances from Willie Nelson and the Boys, Neil Young, Black Pumas, and more. The online show starts at 8pm, don't be late.
Oktoberfest At Easy Tiger | Easy Tiger | 2pm-9pm | Saturday-Sunday
Oktoberfest at Easy Tiger- socially distanced style. Reservations are required for the festivities, time slots will be offered so that everything can be cleaned between each party. On the menu: Whole Hog Roast, signature pretzels, German cookie necklaces, and some sweet surprises from their bakery. Book a table at (512) 494-4151.