What to do. When and where to do it. 
Knives Out | The Global Drive-In | Friday| 9:50pm 
Sweater weather is here everyone, at least until this weekend. Get cozy and catch a movie at The Globe Drive-In. This Friday night, they'll be screening Knives Out. Spots will be given depending on your vehicle's size and on a first come-first serve basis. Be sure to get there on time, so that you don't miss your spot!
4th Annual Black Food Week ATX | Various Locations | All Weekend
Join the final days of the 4th annual ATX Black Food Week! The purpose behind Black Food Week is to inform Austinites on the long-established black owned restaurants. So go out there and support your community this weekend by checking out some of Austin's greatest restaurants. Heads up, be sure to practice social distancing if you decide to dine-in! Get the full list of restaurants participating in Black Food Week and see which locations are offering take-out and delivery.
Week of Weddings: Get Hitched Like a Rockstar | ACL Live at the Moody Theater |  Sept. 4th-20th
Want to get married at one of the coolest music venues in Austin? Now you can! ACL Live at the Moody Theater is offering a 'Headliner Experience' for music loving couples who can get hitched and have their dream ceremony. Packaged price is $2,500 (with upgrade options) and up to 20 guests are allowed. The one-hour wedding package is available until September 20.
National Video Game Day | Saturday | All Participating Locations
Calling all video game lovers! This Saturday is National Video Game Day, celebrate all participating EVO locations. You can play video games all day for an unlimited amount time. Cost is only $10 to play. Be sure to practice social distancing if you attend. Don't forget your hand sanitizer and mask.
UT Austin vs. UTEP | Saturday | 7pm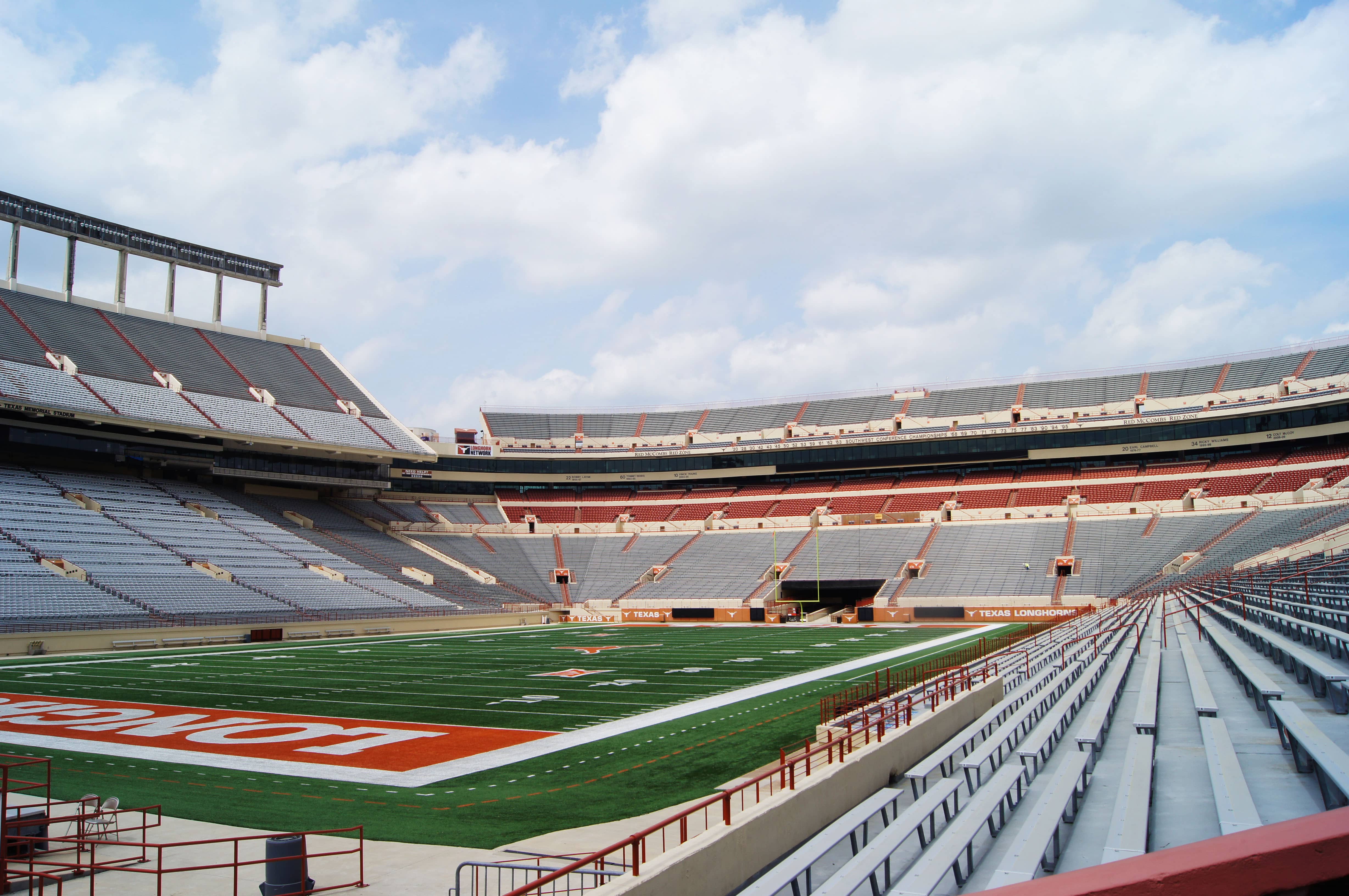 It's UT's first football game of the season! Catch the Longhorns play the  University of Texas at El Paso Miners this Saturday night at 7pm. The game will be available to watch on Longhorn Network. This is the first time both teams will be playing against each other since 2016. If you're interested in attending any games this season, you can find more information on purchasing tickets and safety measures.
Swimming

with Bears | Pershing Hall | Saturday | 7-8pm
A private and socially distant concert with Swimming With Bears. Head to the Pershing Hall for some safe live music Saturday night. There will 10 couches available to sit at, with a maxium of 30 people allowed. Tickets are $100 for two people. Pershing Hall has added UV lights in their HVAC systems, allowing clean air to be purified. Get all the details above on their safety regulations, don't forget your mask!
Texas Farmers' Market at Mueller | Sunday | 10am

Support local. Get your produce at the Texas Farmers' Market this weekend. You can't go wrong with flavored pecans, fresh bread, caramel pecan popcorn, fruits, and more.