What to do. When and where to do it.
VOTING INFO | EARLY VOTING | GO VOTE- FIND A LOCATION NEAR YOU
You guys know what time it is. And if you don't, well now ya do. It's time to GO VOTE! Head over to the 101X Voting Guide to find all the resources you might need, including polling locations and waiting times! Vote early if you can.
101X SURVEY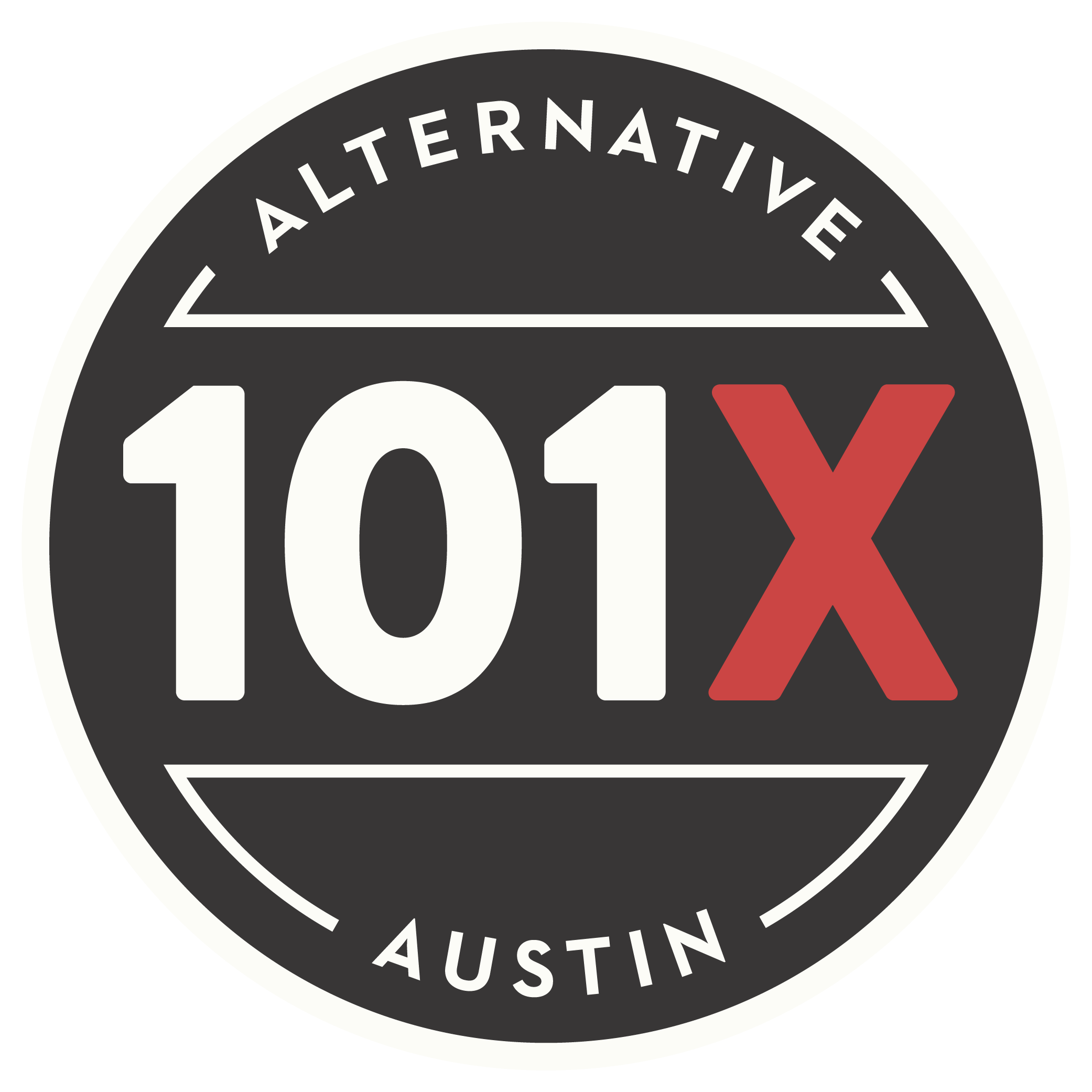 We're looking to get a read on how our music library sounds to you, and we're guessing that you could use $500.*Sounds worthwhile, don't you think? Please link on through to our survey.  We won't share your info. It takes about a half hour. You get a better 101X for your troubles and—maybe–cash.
FRIDAY
NIGHT AT THE DRIVE-IN | DOC'S DRIVE IN THEATRE | 6PM
It's spooky movie time. Make your way to the Doc's Drive-In Theatre this Friday for some Halloween-filled fun. Screenings you can pick from are Little Shop of Horrors or The Addams Family. You can dress up, decorate your car and enjoy some tasty treats and drinks.
THE ROCKY HORROR DRIVE-IN PICTURE SHOW | THE Q AUSTIN | 6:30PM
If you haven't gone to a drive-in theater this year, or ever, you're missing out. Now's the perfect time to enjoy a festive film, especially if you need a little help getting into the Halloween sprit. You can enjoy a classic from the safety of your vehicle, too! Tomorrow they'll be screening The Rocky Horror Picture Show at The Q Austin. Best part of it all, it's free to attend. They'll have complimentary popcorn, snacks and drinks. Prizes will also be handed out!
SATURDAY
DRIVE-IN SERIES WITH MAX FROST | HAUTE SPOT EVENT VENUE | SATURDAY
Live music, anyone? Look no further, Love Lightstream Drive-In Series presents Max Frost on October 24th with Sam Houston & Blk Odyssy, Harry Edohoukwa, and more! You can grab tickets for it now! It's all going down at the Haute Spot Event Venue and will have a socially-distanced layout.
It will be a full festival experience. Lights, huge sound system, and two LED walls. It's rain or shine, plus food and drinks will be available to purchase on site. Only six people allowed per vehicle.
TEXAS VS BAYLOR | DARELL K ROYAL TEXAS MEMORIAL STADIUM | SATURDAY

Texas Longhorns will be taking on Baylor this Saturday. You can tune in to the game on Longhorn Network or on ESPN. Kickoff starts at 2:30pm.
SUNDAY
TEXAS FARMER'S MARKET | THE BROWNING HANGAR AT MUELLER | 10AM-2PM
Support local in any way you can. You should stop by the Texas Farmers' Market at Mueller to stock up for the week! You can find fresh produce, including meats, fruits, breads, and desserts. Businesses will be on-site from 10am-2pm.
TUNNEL OF TERROR HAUNRED CAR WASH | WASHGUYS AT ROUND ROCK | 8PM-11PM
Need to wash your car this weekend but in need of a good scare? You can get both! At the same time… Head to WASHGUYS in Round Rock for a frightful car wash experience. It's a socially distanced-style haunted house. There's free candy, a costume contest and a live DJ.
ALL WEEKEND
OKTOBERFEST 2020 AT BANGER'S SAUSAGE HOUSE AND BEER GARDEN | 10AM | SATURDAY AND SUNDAY
Oktoberfest 2020 is officially here. Head over to Banger's Sausage House and Beer Garden for liter mugs, schnitzel sausage, giant pretzels, and so much more.
TEXAS PUMPKIN FEST | SEPT. 26-OCT. 31 | TEXAS HUMANE HEROES LEANDER
5 acres filled with pumpkins, arts and crafts, food trucks, live music, and more. The Texas Pumpkin Fest will be happening all month long! It's their 30th annual Pumpkin Patch, tickets are $5 on weekdays and $10 on weekends. Don't forget to bring your mask and practice social distancing while attending the festivities.
PUMPKIN PATCH AT THE JERSEY BARNYARD | SEPT. 28TH – OCT. 31ST | 10AM
More pumpkin patch options to fulfill your spooky season soul. Bring the family and enjoy a day filled with Jack o' lanterns, specialty pumpkins, squash, gourds, fall decor, and more. On Saturdays, you can paint your pumpkin for free with the purchase of a pumpkin.
HOUSE OF THE DEVIL'S REJECTS HALLOWEEN POP-UP BAR | HOUSE OF THE RISING TANUKI -SAN | 7PM
If this doesn't get you in the spooky feels, then we don't know what will. Check out this rad Halloween Pop-Up Bar, available to visit all month long! You can reserve your table now.