Things to do in Austin this weekend. When and where to do them. Brought to you by: Smoking Burnouts
Friday, March 31st
Hawthorne Heights and Armor for Sleep | 6 p.m. | Domain-North Side
Ohio may be for lovers, but Austin is for live music. Don't miss your chance to see some of the biggest names in emo music! This Friday, join 101X, and Domain North Side for a FREE show featuring the iconic Hawthorne Heights, and Armor for Sleep. The bands are welcomed by Nick, from 101X's The Morning X Show. The fun doesn't stop at live music! If you're looking for some drinks, head to Lavaca Street Bar for some surrounding pop-up bars. If simply standing in the crowd while you listen to music isn't enough, the event will have yard games and photo opportunities to take advantage of while the bands jam out. This event is FREE! Doors at 6 p.m., show at 7 p.m.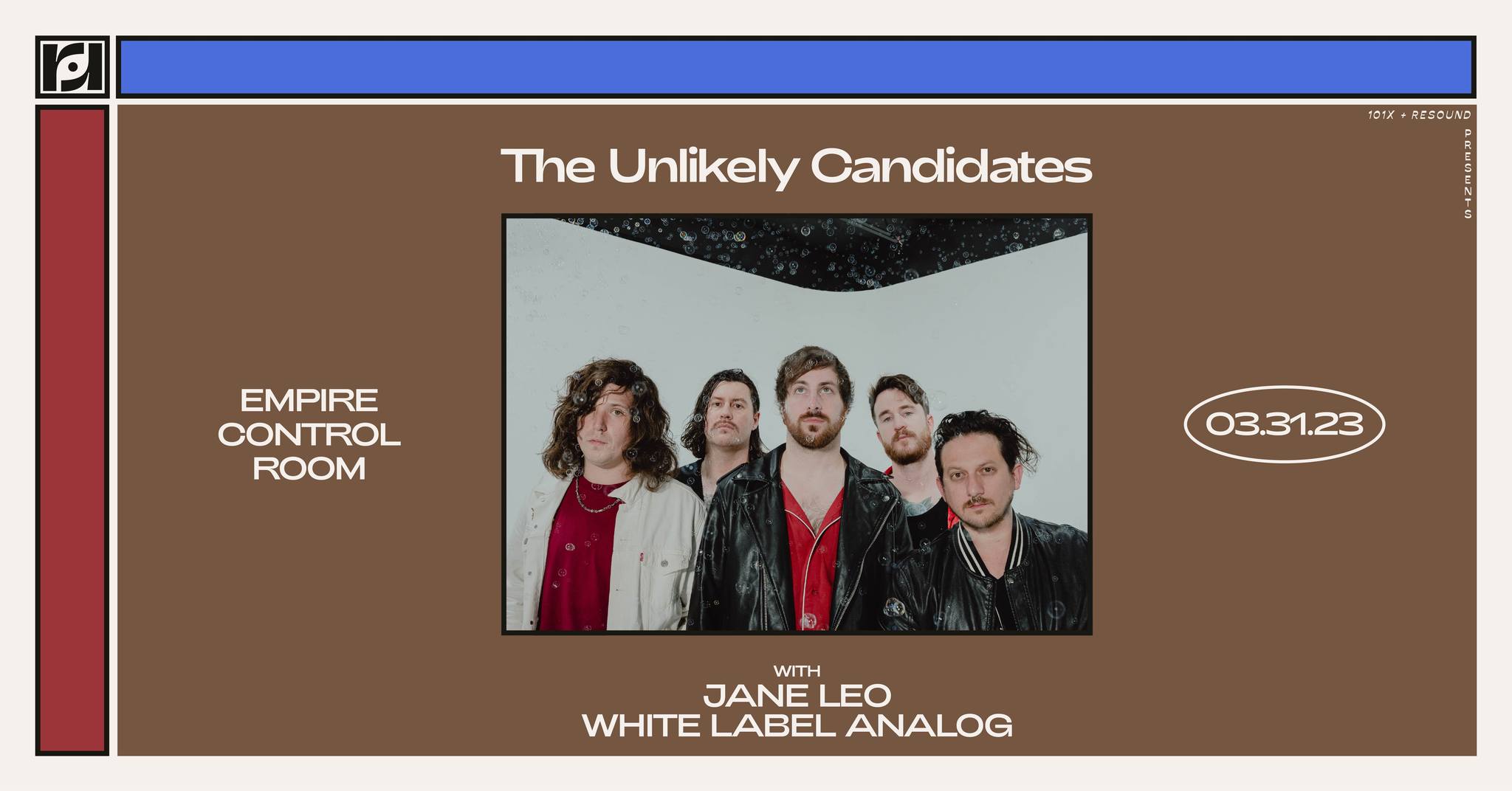 Resound Presents & 101X: The Unlikely Candidates | 7:30 p.m. | Empire Control Room
101X is the station that keeps on giving. If one show wasn't enough for your Friday evening, 101X and Resound Presents are bringing you Texas-based alt-rock group, The Unlikely Candidates along with Jane Leo and White Label Analog. The Unlikely Candidates have made quite a name for themselves in the alternative rock space, snagging gigs with bands like Young The Giant, The Offspring, and Cage the Elephant. Don't miss this powerhouse line-up. You can find tickets, here.
Round Rock Express Opening Night | 7:05 p.m. | Dell Diamond
Take me out to the ballgame! It's opening weekend at Round Rock express starting this Friday through Sunday. Celebrate the opening night the Express way. Fans can enjoy Friday Fireworks after the game, FREE beer around the park while supplies last, and an Express cap giveaway for this Friday's game. Check out the Round Rock Express schedule for more info on the rest of the weekend's games. Form long-lasting memories this weekend and enjoy America's pastime. You can find tickets for this weekend's games, here.
Saturday, April 1st
ABC Kite Festival | 10 a.m. | Zilker Park
Springtime calls for windy, sunny weather – perfect for flying a kite! Join ABC Kite Festival this Saturday for several kite-flying events. If your family has a competitive streak, take part in The Exchange Club Community Kite Contest where families are encouraged to host kite contests within their own communities. For families with little ones, try the MossFest, a kid-friendly concert series. This year MossFest will happen virtually. For those with furry friends, check out the festival's Pet Zone, a pet playground with no leash requirement. Participants are encouraged to grab a parking pass before arriving if they plan on driving. For more information, head here.
Mesa Rim Grand Opening Party | 2 p.m. | Mesa Rim Climbing Center
Indoor climbing is quickly evolving from a niche interest to a popular hobby. Whether you're an avid climber or you're mildly curious about the sport, this Saturday is a great time to go indoor climbing at Austin's Mesa Rim. Mesa Rim is hosting a party celebrating their grand opening with none other than FREE CLIMBING from 8 a.m. to 9 p.m. In addition to free climbing, Mesa Rim will be hosting FREE yoga classes, local artist markets, local beer, food trucks and raffle prizes! Find more on Mesa Rim, here.
This list was curated by Intern, Mackenzie Akin. Mackenzie is a senior at Texas State University, majoring in journalism. She has a passion for live music and digital content creation. You can connect with her on LinkedIn or Instagram.