Things to do in Austin this weekend. When and where to do them. Brought to you by: Smoking Burnouts
Friday, December 23rd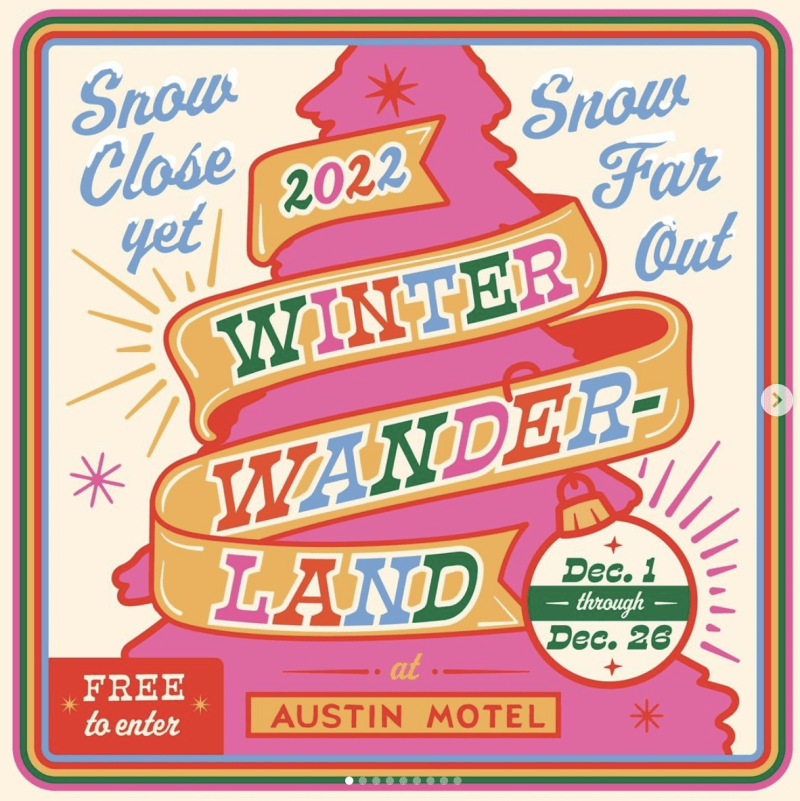 Winter Wonderland | 6:00pm | Austin Motel 
Tis the season to go all out, so we're doing exactly that. Have a jolly time taking in the twinkly sights and spirit of our courtyard and pool. Wander amongst the trees, grab a drink (or two), and experience Austin Motel's Winter Wanderland December 1 – 26 with extra festive activities Thursday through Sunday. FREE.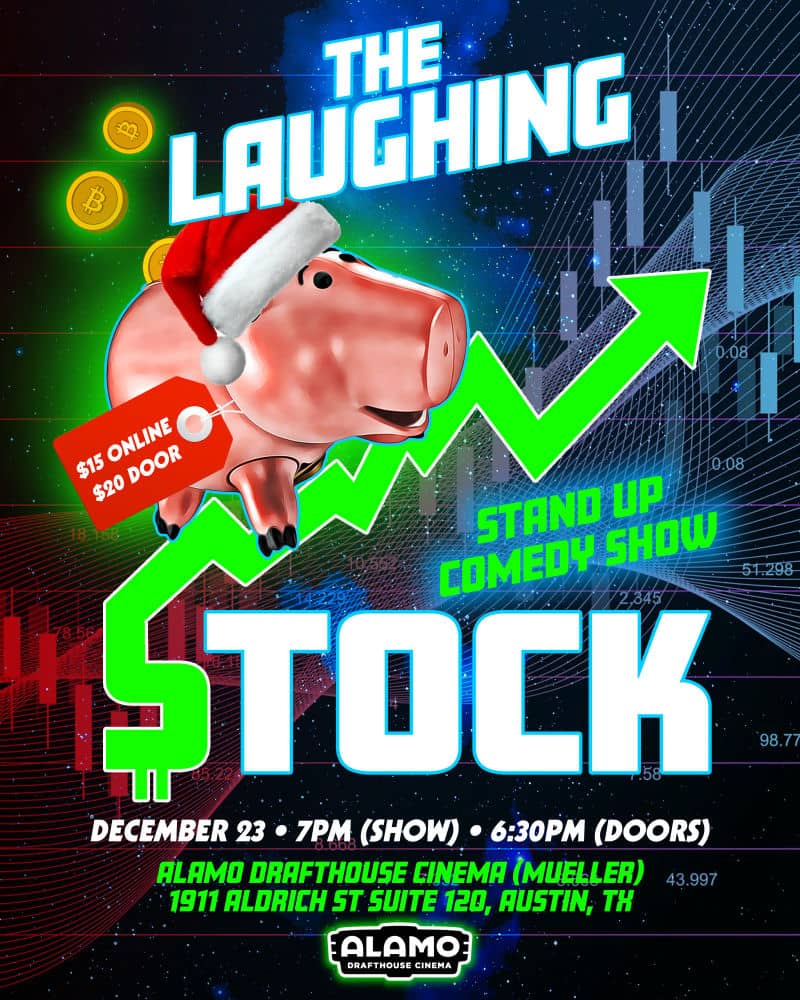 Laughing Stock Comedy Show | 7:00pm | Alamo Drafthouse Muller
Yep, it's a comedy show at Austin's legendary movie theater! Come laugh, then watch Avatar, then cry… It's almost Christmas…so, come out and escape your families! We know you're tired of skydiving with your sister-in-law. We've got local favorites, mixed with nationally-touring headliners. Ya never know who's gonna pop in…Our comics have appeared on Netflix, Kill Tony, Comedy Central & America's Got Talent. Recent drop-ins — Shane Gillis, Mark Normand, Andrew Schulz & Ronny Chieng. Grab tickets here.
Saturday, December 24th
Jewish Christmas Eve at Old Thousand | 12:00pm | Old Thousand 
Old Thousand and JewBoy Burgers are teaming on Christmas Eve to offer a mashup menu of soy sauce and schmaltz, including traditional Jewish American and Chinese American menu items for one night only. It will be offered at Old Thousand's 11th street location from noon to 8 p.m. on Christmas Eve. Reservations are available by calling the restaurant at 737-222-6637. For more info check here.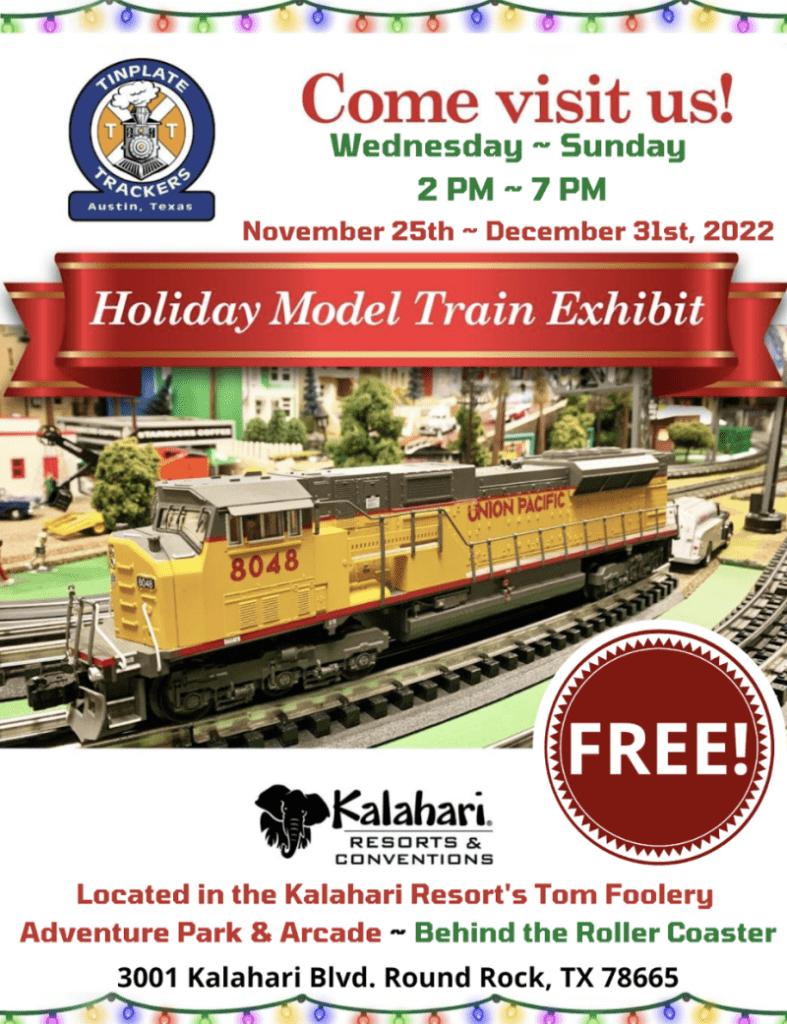 Holiday Model Train Exhibit | 2:00pm | Kalahari Resorts
Come out to the Tom Foolery Arcade and enjoy a variety of  holiday train scenes! Visitors can participate in a  scavenger hunt, become junior engineers, and enter a raffle for a Lionel Thomas the Tank engine set! FREE.
Sunday, December 25th
Tinseltown: Where Everyday is Christmas | 5:30pm | Wanderlust Wine Co.
Have You Been Naughty Or Nice? Because Tinseltown Is Coming To Town! Tinseltown is coming, just in time for winter! The all-encompassing Christmas-themed pop-up will be fulfilling all your festive wishes. The event is overflowing with holly jolly Christmas spirit. It's time to make every day cheery again, and you guessed it…Tinseltown is all about celebrating Christmas so you can expect Santa, elves, presents, tinsel, festive tunes and lots of winter warmer drinks, including a fabulous Christmas cocktail menu! Grab tickets here.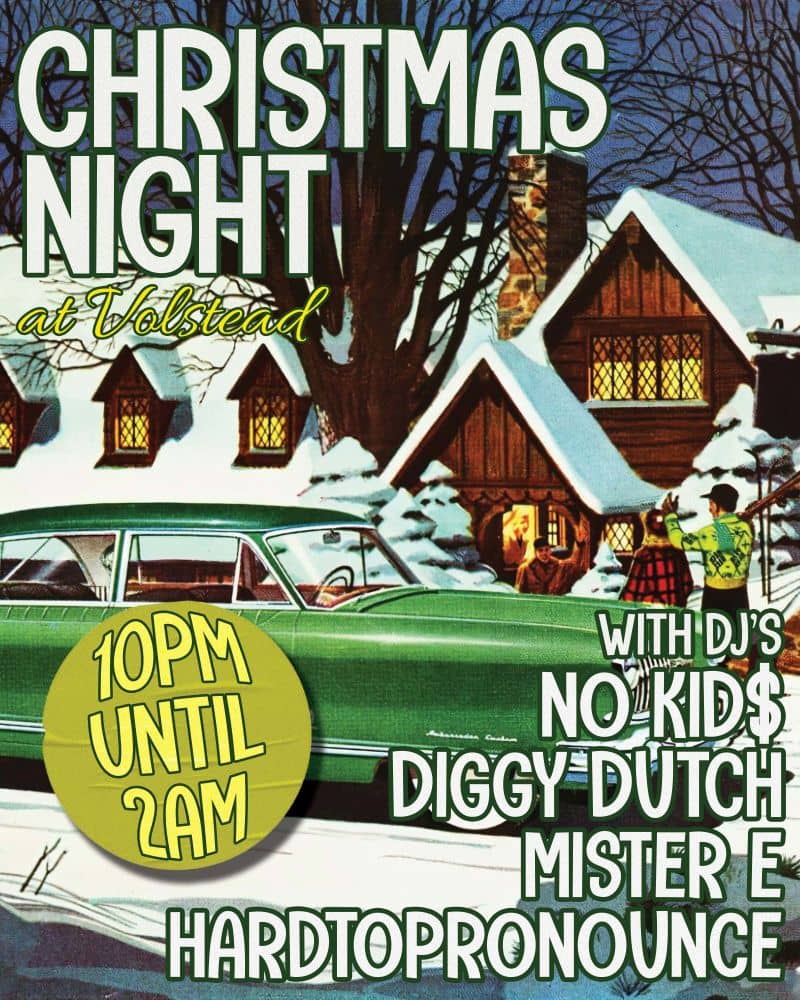 Christmas Night with No Kid$ & Friends | 10:00pm | Hotel Vegas
Have you had all you can stand with family and children this Christmas? Oh Come, All Ye Faithful! It's Christmas Night at Volstead with No Kid$ & Friends. Featuring sets by Diggy Dutch, Mister E, hardtoprounounce, and No Kid$. FREE.