Fútbol is coming to Austin! In 2021 we will officially welcome Austin FC to the MLS and the world of soccer. Yet, so many of my dummy friends could care less about this awesomeness. I have been a fan of the sport and avid watcher since I was a child so here are a few reasons why you should should also love the sport. 
1) The Players
There are some major stars/celebrities in the world of Soccer! Messi, Ronaldo, Mbappé, Neymar,  Harry Kane, Thomas Mueller, Griezmann, Suarez and so many more. You get to know and love them and then watch as they are poached away by European powers before ever making a meaningful contribution to your squad. Don't worry, your squad will sign an aging star for a ridiculous amount of money only to have them be a constant disappointment.
2) The International Aspect
Soccer is a worldwide drama like no other! Especially when players, coaches and fans unite behind their country's World Cup bid. They play hard for little or no pay while FIFA reaps in the benefits of a worldwide television audience. But hey, if one player does good enough as an individual team and gets enough notice – he might get to sign with Barca or PSG for big bucks!
3) All the damn tournaments
The endless tournaments amongst clubs (say for instance, in Germany, you have three sets of all the country's clubs in a league (known as the Bundesliga) split into tiers – each season teams can advance into a higher tier or be relegated. The top three compete in the Champions League, the next three in the Europa League. The Champions League involves clubs from all of the European countries. This is the most prestige cup in most continents (next being league, then the all out country tournament). Well, there is also a club world cup but who cares about that one.
There are also tournaments within each country that are not related to the league itself (DFB-Pokal in Germany). It's a giant tournament with every single club, which is the second most important title (just in that country). The winner of that cup also plays the winner of the Bundesliga for some fucking reason… and so on in every other country. It's like 50 non-stop Super Bowls! 
Internationally there is (of course) the World Cup but each continent also have their own tournament every couple of years. There is also the pre-World Cup Confederations Cup, the UEFA Nations League, dozens of other tournaments and qualifying for all of them. There are so many tournaments that soccer never stops and it is impossible for an outsider to know which ones are actually meaningful.
4) It Brings the Office Together
5) Goals Are Powerfully Meaningful and Exciting
You could spend 90 minutes of your precious time and never see a goal. At all. In fact, ties happen all the time! Sometimes teams even celebrate a tie and the one point that comes with it as a win. That being said, there is nothing more exciting than when a goal is finally scored – all that waiting and tension is released in one giant burst of excitement that made all your time spent watching worth it. Or it could be a tie.
6) It is coming to Austin!
All my sarcasm aside, when the inaugural season of Austin FC kicks off WE will get to participate in growing a tradition for a new club. Pre match parties, marching to the stadium and routing for the world's next big stars. Also, doesn't my girlfriend look cute in her Austin FC gear?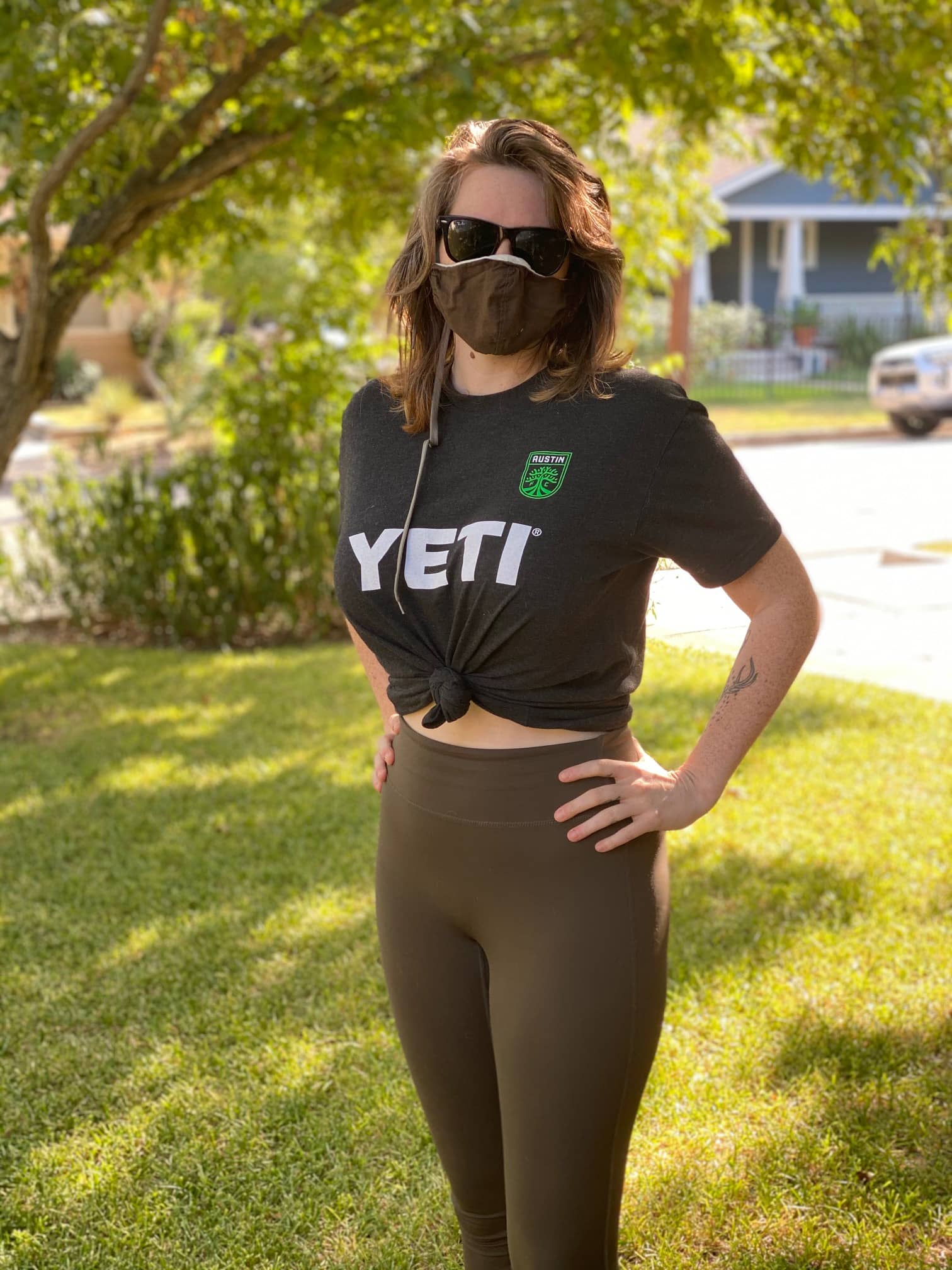 7-41) The Fans
The biggest reason for NFL watching dad-dudes to love soccer? The fans!